Providing Copier Dealer Websites Since 2008
Specializing in Search Engine Optimization
Tap The Web has been providing Copier Dealer Websites since 2008. Whether you need an entire website, or just want to use our complete up-to-date Product Catalogs, we have an affordable, no hassle solution for your company. 
All of our copier dealer websites automatically scale to fit smart phones and tablets. Our websites are built using the latest WordPress Elementor Professional designs. We also have a WordPress Plug-in to easily integrate our product catalogs into any WordPress website.  We provide web-sites for over 100 dealers, and have Product Catalogs for all major brands built in WordPress for WordPress. Clients can search the catalogs by brand or by product type and class. Multi-Line dealers' clients can view  all of their Color MFPs with one click.  Older, out-dated catalogs require three or four clicks to view a product and only one brand can be displayed at a time.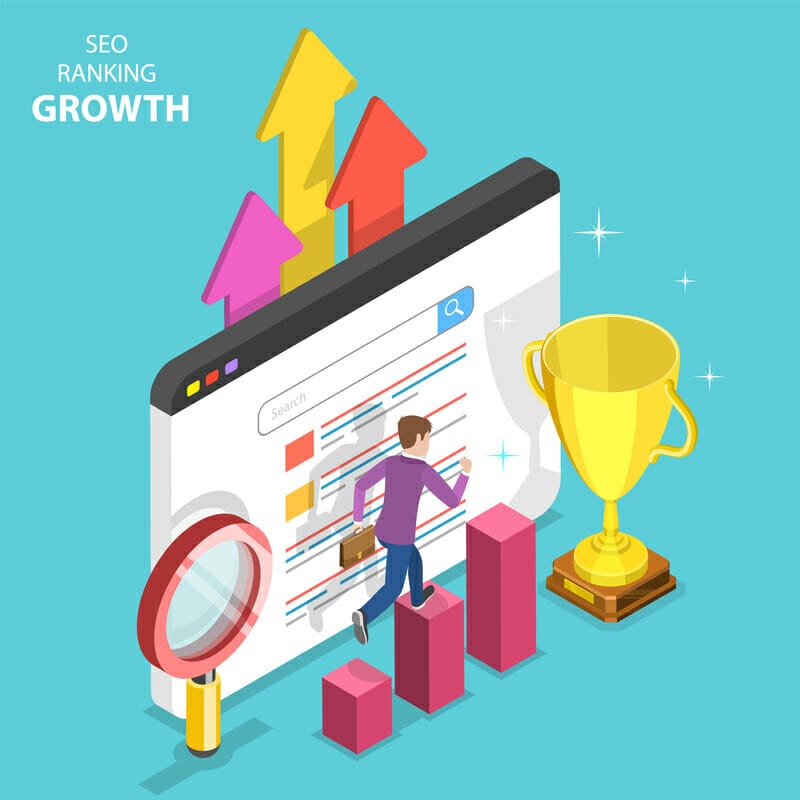 Why Is Search Engine Optimization Important?
Search Engine Optimization, SEO is a great way to bring more traffic, leads, customers, and revenue to your business.  Research Shows, 81% of all Google searchers click on the organic results versus 19 that chose to click on Google Ads.
SEO is not a one time set up. SEO is an ongoing process, that takes work. Each of our websites is optimized when it is built using SEO best practices.  Each website is then periodically reviewed and updated, as Google makes changes to their algorithms.  Once you rank for a set of keywords, your rankings typically remain stable over time. Hosting over 100 websites we have the ability to test and retest techniques and are able to stay on top of changes in Google's algorithms. What worked in 2010 or even in 2021 may no longer work today.
No dealer can possibly contact everyone in their addressable market, no matter how hard they try.  Social media, networking and cold calling can only get only get you so far. Your website is available 24 hours per day 365 days per year. All product searches in 2023 start on the internet, and almost all start with Google. Some companies are paying hundreds of dollars per month on SEO, and they have no idea if it is even working.
We help our clients ensure their brand is visible when potential customers search on Google. This helps drive targeted traffic to your website from people interested in your product or service. Our websites result in increased organic traffic,  giving you a solid competitive advantage
Customers Reviews on Google
"I have to say that Tim with Tap the Web has been invaluable to promoting our business thru his rebuilding of our website. He has customized our web site with the product lines we offer and each encounter with Tim has been easy and seamless to add/change our website with the changing times. I would highly recommend Tim with Tap the Web for any organization in our field for the SEO he has brought to our company and the ease in updating our website. Exception customer service is hard to find but you will find it in Tim with Tap the Web." - April, 2023
"Tim is very quick to respond, and very quick to get a fully functioning website up. He had our website up and running in just 2 days from when I gave our info to him. He is a great asset in promoting our website using SEO as well. Overall we are very pleased with our website and the service we get on it." - May, 2023